KIDAMI Die Cast Metal Toy Cars Set of 5, Openable Doors Pull Back Car Gift Pack for Kids (Private car)
The die cast cars set are made of high quality METAL and plastic materials, which is more sturdy and durable, its friction powered design makes it easily be pulled back and let it go!
Each car toy has exquisite details, comes with realistic looking, openable doors and authentic decorations, a great choice for kids and car enthusiasts.

Why Choose KIDAMI Die Cast Metal Vehicle Set?
It is must because of its unique and exquisite design.
All these 5 mini die cast model cars are made of sturdy and durable METAL and plastic materials, can easily push and go by its friction power.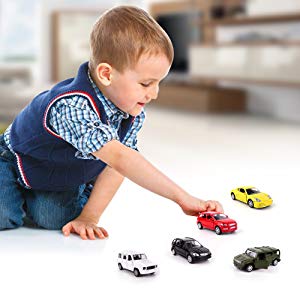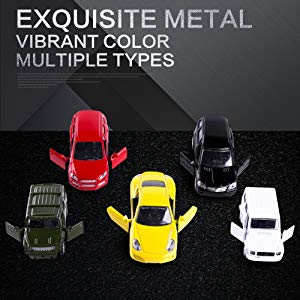 Exquisite Design
Besides, this play vehicle set comes with variety of cars and all in vibrant colors.
And as for the exquisite details, metal toy cars have realistic looking, openable doors and simulation decorations in the car.
A Perfect Choice for Kids and Car Enthusiasts
5 different types of die cast cars stored in a delicate package box. Pick one up each time, kids will have hours of fun or share with others, and they would be excited next time you give them a new one. Of course, it is also a perfect gift for both kids and car collectors. And to make your house more attractive and creative, it would be a unique decoration!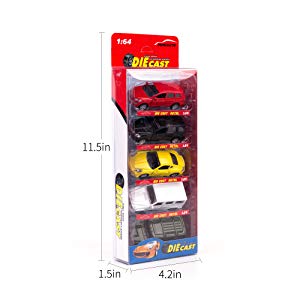 Product Specification
Package Included: Die Cast Car x 5 (1:64 Scale)
Package Dimension: 11.5 x 4.3 x 1.6 inches
Product Dimension: 3.2 x 1.5 x 1 inches