KIDAMI Baby Soft Books for 0-6 Months Including Cloth Book and Bath Book for Babies&Toddlers&Infants Baby's First Books Colorful Early Educational Toy Perfect Shower Gift for Boy & Girl (7 Pack)
RICH QUANTITY AND USED SCENE: KIDAMI cloth book set consists of 4 cloth book and 3 EVA bath book. Different sizes of cloth books can be used for bathing, teaching ,interaction and more scene.

KIDAMI, Kids' Best Friend!
KIDAMI focus on providing high quality educational toys for children and Best Service, accompanied our children grow up with a happy time.
We are committed to providing each customer with the highest standard of service and hope that you have a wonderful online shopping experience with us,welcome to your arrival !
Cloth Book
Small cloth book with size of 3.9 in x 3.9 in , perfect for small babies' hands, with built-in sound paper on each page , each cloth book with a buckle.
School Education

Bedtime Habits

Geometric Patterns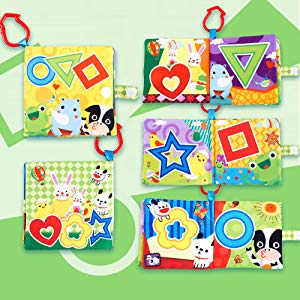 Numbers and Letters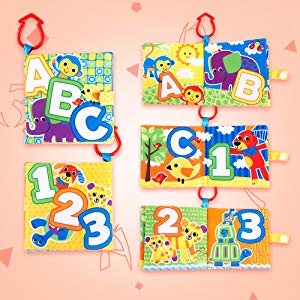 Bath Book
Here are 3 bath books of size 4.9 in x 5.6 in. It filled with soft sponge. Smooth and waterproof, and built-in pp button on the front page.
Sea World
Digital Recognition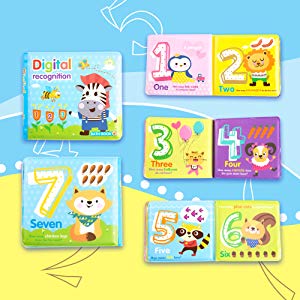 Happy Farm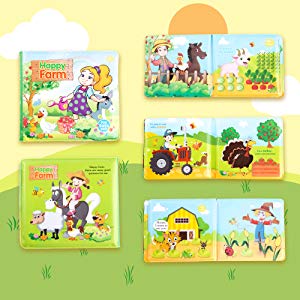 Baby development speed is very fast. KIDAMI different sizes of cloth and bath books allow our baby easily to grasp at any stage of growth!

Cloth book can emit a crisp sound, all the book with a soft-touch, waterproof, a built-in pp device on the front page.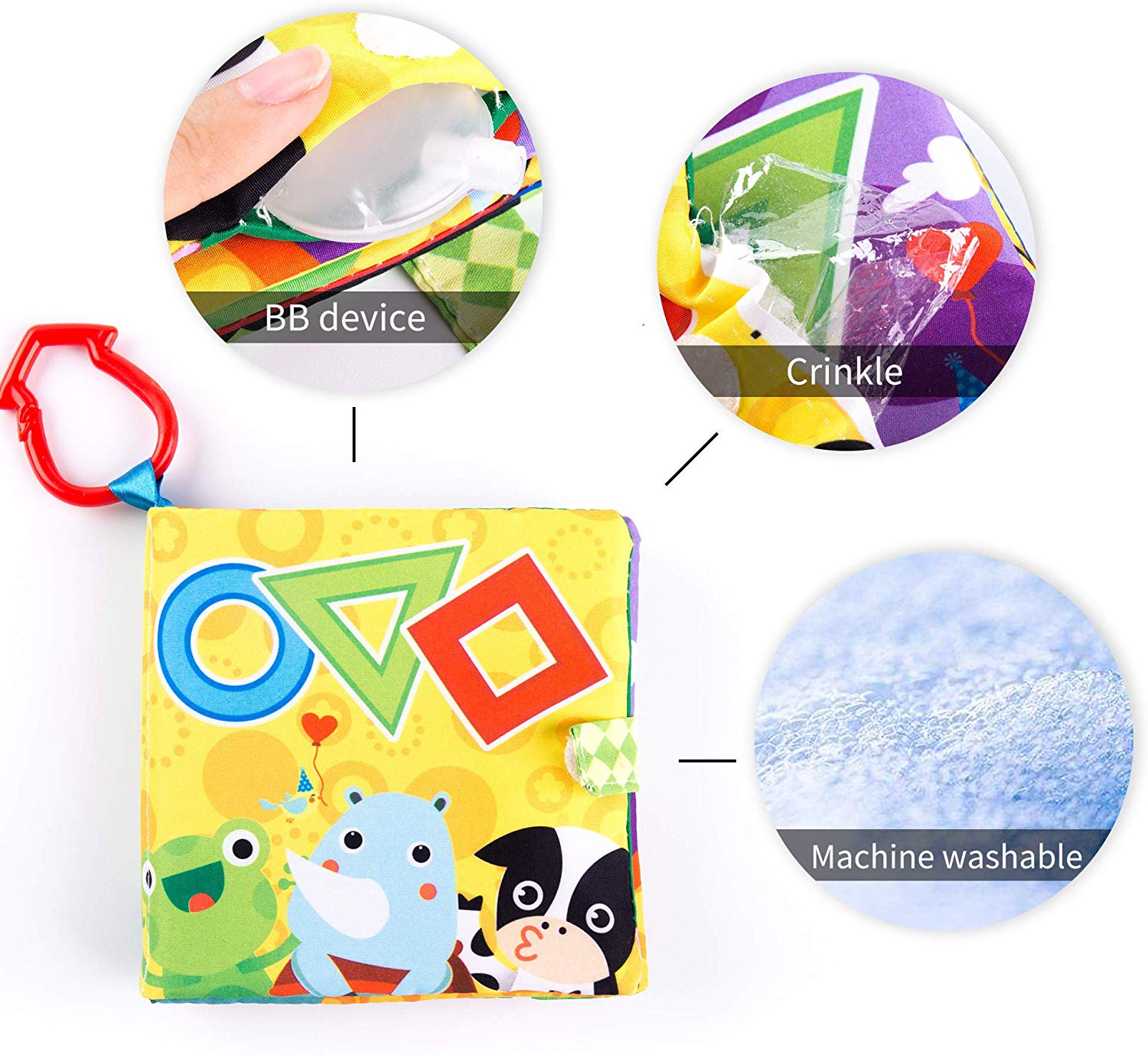 Teaching, bathing, interacting, sleeping, or even dressing up your baby's stroller, you can use KIDAMI cloth book&bath book set. Let us grow up with your baby!